425-202-7849 – info@aspirenaturalhealth.com
Consulting with People Worldwide
We Help People Suffering with
Digestive Issues & Autoimmunity
to Go From
SICK to HEALTHY to THRIVING
Watch this special video we made just for you!
Is this you?
You're suffering with digestive issues or autoimmunity…
And they're disrupting your life – your health, your job, your relationships, and your purpose.
You're uncertain, and a little scared, about what your future is going to look like if you don't get these issues taken care of correctly.
You're confused about what the right thing to do is.
And you're looking for a five star expert to help you!
YOU ARE IN THE RIGHT PLACE!
We offer first class education, guidance and support for people who are ready to invest in the best.
Gain Clarity
Clear the confusion and KNOW what you need to do to get BETTER.
Feel Confident
With GUIDANCE and SUPPORT, feel confident again about your health and your future.
Feel Good
Transform from SICK to HEALTHY to THRIVING
Digestive Issues & Autoimmunity Stink!
How much time are you wasting searching for answers?
Our average client has spent dozens to hundreds of hours – often staying up late into the night – reading blogs, listening to podcasts, and talking with different doctors searching for the right path.
Are you frustrated and confused because you don't have the right people guiding you?
Many of our clients have seen doctors before who promised them success, but then failed because they didn't have a proven process to help them.
Are you feeling isolated and alone?
That's normal and common. These aren't issues you talk about with your friends over coffee!
How many opportunities are you missing because of these issues?
Not being the parent or partner you want to be. Losing friendships. Falling behind at work. We hear these stories all the time!
Not reaching your potential and living the life you want.
These issues just get worse over time if they're not handled properly – leading to a smaller and less fulfilling future!
Get their time back
Instead of having to search for answers themselves, they receive the EDUCATION they need to get and stay healthy.
Breathe a sigh of relief
Because they have expertise and a proven process on their side.
Know they're doing it right
With GUIDANCE and SUPPORT they're able to reach their goals and live the life they want!
We Know What It Feels Like To Suffer With Digestive Issues and Autoimmunity
And We Know How to Help!
Here are a few examples of issues and people we've helped:
With Digestive Issues:
Jessica had pain in her guts that made it hard to eat, she'd lost a ton of weight, and she felt sick and terrible most of the time. Today Jessica is a vibrant, healthy person, and is back to living her life.
Leann was devastated that she was missing out on those special moments with her kids because she was chained to the toilet. Today she is back to being the mother she wants to be, and spending time with her family.
With Autoimmunity:
Tejal was worried she was going to have to spend the rest of her life and $1000's per month on drugs that increased her risk of cancer. Today Tejal has been able to safely reduce her medications, and is healthier. Her life has become bigger and better, and she feels in control for the first time in years.
Sandy was freaked out by seeing blood in the toilet and scared about what her future was going to look like. Today Sandy is no longer that sick, scared person, but a vibrant, happy, and healthy person who got her life back.
Mirna had been hospitalized with Ulcerative Colitis and told the only option was to have her colon surgically cut out.
Listen to how she's happy, healthy, and thriving today (with her colon intact)
If you've got one or more of these problems are you're worried about it, we know what you're going through and how to help you.
We've been coaching people with digestive issues and autoimmunity for over a decade to regain their health, recover their peace of mind, and go on to live bigger and better lives!
I had to personally consider the price and whether to commit to a monthly financial investment.
"I never had any doubts that this was the right path for me, I only wished I lived in USA so I could visit in person.
The benefits have been a hundred fold for me. Someone that listens, treats me with respect as an individual. Someone who knows about the holistic approach, and never gives up trying with me even though I am difficult at times !!! LOL
I enjoy my sessions with Dr. Gerstmar, he knows me as a person and is always interested in my life, etc.
His knowledge of what helps, and if it doesn't work, he knows how to go a different way until we find the right route. He never gives up and is always very positive, about even the smallest achievements/results.
I would recommend Dr. Gerstmar. I have already mentioned him to a couple of people that are having problems. I wish he would come and chat to our consultants in the UK and give them a kick where needed.
I am glad I found Dr. Gerstmar, although my journey is slow, I knew it would be, he doesn't give up trying to help and encouraging me."
Gail H
England
The main obstacle for me to start working with Dr. Gerstmar was, "Will This Work?"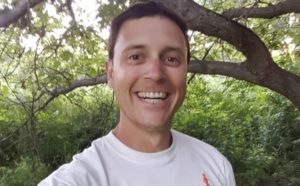 "The main obstacle for me to start working with Dr. Gerstmar was, "Will This Work?". I have had Crohn's disease for 25 years or so, and nothing seemed to work.
I had tried so many different things including countless supplements, foods/diets, books, "regular" doctors, and none of them were giving me the results I was looking for.
I followed Dr. Gerstmar for quite some time via social media, his information emails & videos he puts out before contacting him. I was able to get a good feel for who he was and his experience, before reaching out to him, and could tell he had some hardcore passion for helping people and getting to know their entire situation, not just treating the specific issue.
When I came to Dr. Gerstmar, I was feeling hopeless as I had tried so many different things that didn't work, but it was immediately obvious he was dedicated to his passion for helping people along with being such a positive and uplifting person.
We started in right away addressing my whole body health, not just the specific issue.
I noticed changes immediately and knew we were on to something.
I also understood that change takes time and work, and I would have to change things that aren't easy to change, diet being one of them. I was willing to put in the work as I was sick and tired of being sick and tired.
Over time, we made many adjustments to figure out what works best for me, as different things work for different people and there is "No Magic Pill". Specific issues we addressed included: loose stools, gut pain, bloating, fatigue, low energy, stress, and anxiety.
Dr. Gerstmar is always so positive, cheerful, and confidence instilling. He gives you hope and results when you are feeling down, discouraged, and like nothing will work.
His experience and research really come into play as well. He stays current on any new treatment options that become available and doesn't count anything immediately out. He also holds you accountable as there is work involved in regaining one's health.
If you are having health issues, I would highly recommend talking with Dr. Gerstmar. He will listen to you about your health issues and determine if he can help you. It's nothing like working with a regular doctor as he gets an understanding and treats your entire well being, not just the specific symptom. He is great to talk to with a fun personality!"
Jon. S
USA
Before I went to see Dr. Gerstmar, I was very reluctant to see a Naturopath
"Before I went to see Dr. Gerstmar, I was very reluctant to see a Naturopath and had a lot of preconceived ideas about the kind of advice I'd receive.
But I was so relieved once I met Dr. Gerstmar – he made me feel comfortable right away, and was very thorough, taking the time to ask more detailed questions (yielding better answers).
He studied my situation carefully, and took the time to get to know me and my situation so I was more confident in his guidance and suggestions.
I would enthusiastically recommend Dr. Gerstmar's personalized approach to anyone who wants to understand the root cause of their health concerns and achieve better results for the long term."
Jean A
USA
Are You Ready to Feel Better?
1. Apply for Help
We work with a small number of new clients every year. The first step is to fill out a short application for help.
2. Schedule a Conversation
Then you'll have a conversation with Dr. Gerstmar to make sure we're both the right fit to work together and help you reach your goals.
3. Our Sick to Thriving Process
Together we'll discuss our exclusive Sick to Thriving Process and confirm it's the best choice to move you from sick to healthy to thriving.
4. Get Results
Succeed! Feel clear, confident, and good. Get your time back, breathe a sigh of relief, and know you're doing it right!
We Know You
At Aspire Natural Health we know you don't settle for mediocre. You are the kind of person who invests in their health, who seeks out coaches and experts, and who wants the best in life.
Right now digestive issues or autoimmunity are disrupting your life and holding you back, which makes you feel frustrated, scared about your future, and that life is starting to slip by without you.
You need a holistic specialist on your side who knows how to help you.
At Aspire Natural Health we believe that it's wrong that anyone has to miss out on life, or making their mark on the world, because of digestive issues or autoimmunity.
We understand that pain that you're going through. That's why for more than a decade we've been coaching and helping people with digestive issues and autoimmunity to go from sick to healthy to thriving.
Here's how it works. First you put in an application to work with us. Second you schedule a time to talk with Dr. Gerstmar to make sure we're the right fit for each other. Then we will discuss our exclusive Sick to Thriving process to make sure that it's the best choice to recover your health and reach your goals. And you'll begin getting results!
Click on the Apply for Help button below to set up a time to apply and talk with Dr. Gerstmar.
So you can stop suffering, and start thriving!
The Sick to Thriving (StT) Process
Aspire Method
Our exclusive 10 step process to deal with the root causes of digestive issues & autoimmunity and move you from SICK to HEALTHY to THRIVING.
Success Triad
Education, Guidance, and Support to ensure your success
Individualized Care & Attention
Your plan is tailored to your needs and situation, so you hit your goals.
info@aspirenaturalhealth.com